Become An Executive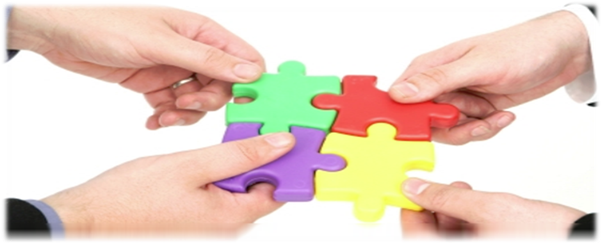 "If you have strong character, leadership and sales skills that it takes to reach the top we need you!"
Executive Success!
"If you want to play better tennis, play with better tennis players."

Realty Executives has a professional image that instills confidence and conveys trust. Image is a reflection of your experience.
Realty Executives sales executives share the same characteristics as other top executives. They make decisions to achieve goals, understand all facets of their business and are responsible for their overall success.
Even in those markets where Realty Executives is a newcomer, word spreads like wildfire about this dynamic company. That's largely because our 100% Commission System attracts the hardest-working and most productive agents in every community. It's also because of the tremendous marketing and management support offered through the company's vast resources.
Working with committed and dedicated real estate professionals at Realty Executives provides our sales executives with a positive environment to succeed.
Personal Real Estate Transactions are Commission Free
Sales executives at Realty Executives are encouraged to become independently wealthy through building their own real estate investment portfolio for a financial worry-free retirement.
In the buying and selling process of building your property portfolio you won't be required to give your boss any part of the commission on the transactions.
International Conventions
Realty Executives annual International Conventions are a great opportunity to learn from fellow executives around the world and inspect the latest tools in the trade shows.
Down to Earth
"Our highest achievers are still down to earth."
One thing that makes Realty Executives so unique is the fact that our top management – all the way up to our President – are all approachable, reachable and truly glad to talk to you.
(Most of them have experienced selling first hand having worked as executives under our unique system)
Since they don't have their heads in the clouds, they listen carefully to what you have to say and take real action to help you. And that's not just true when you are interested in joining the company. It's true every minute of every day that you are a part of Realty Executives family. It is clear. Only the best can be Realty Executives.
Now you know what we can offer you. We'd like to know what you can offer us. We're looking for proven professionals who have made success their standard and are willing to Realty Executives.
Realty Executives was created for exceptional people

Realty Executives was created for real estate professionals who are seeking to reach the pinnacle of their profession at the "Executive" level.
We hope you will consider becoming a valuable member of this exclusive team and we invite you to learn more about our company and the exciting opportunities that may await you with Realty Executives Australia.
Put these advantages to work for you by calling or E-Mailing us today!
10 Advantages of Becoming an Executive
There are many differences between a typical agent and an Executive. And if you recognise those differences, Realty Executives will be a perfect home for you.
At Realty Executives our sales Executives are a select group of seasoned real estate professionals with the experience, knowledge and skills to provide the best possible customer service – the true "Executives" of the industry with the tools to make the real estate industry a success.
We'd love to have you join us!
Advantage #1: Inspiration
You'll be inspired to succeed when you're surrounded by Top Producers. You golf better when you play with good golfers. You sing better when you sing with a choir. And you can sell more real estate when you're surrounded by great Executives. Imagine how much your production can grow when you raise the bar by promoting yourself from "agent" to "EXECUTIVE."
Advantage #2: Freedom
There's nothing like the feeling of being in charge of your own destiny. At REALTY EXECUTIVES, you are free to creatively build your business to suit your needs. Our company is designed to support your efforts, while allowing you the flexibility to run your own business. It's the best of both worlds. You'll always feel like you're in charge of your own destiny, but you'll never feel like you are going it alone.
Advantage #3: Credibility
People will think even more highly of you when you hand them a business card from REALTY EXECUTIVES. We are perceived to be more experienced, better negotiators, highly skilled and able to sell homes faster. And our Executives benefit from this reputation of excellence. With the added credibility of our name and reputation, you'll establish more trusting relationships easier and faster than ever. After all, there is no greater sales tool than a name and logo that stand for integrity, character, trust and experience.
Advantage #4: Unsurpassed Support
Freedom doesn't mean being left alone to fend for yourself. At REALTY EXECUTIVES, we offer you and your clients top-notch support from a team of the best Agents and support staff in the business. We're there when you need us and we stay out of your way when you don't. Not only will you have higher quality and smoother transactions, you'll have the peace of mind that both you and your client are protected and part of a global network.
Advantage #5: Strength
Being in charge of your own destiny doesn't mean you have to go it alone. We surround you with some of the industry's best and brightest support staff and assistance programs in the industry. You are never more than a phone call or a few steps away from top-notch agent assistance, optional marketing and secretarial services, transaction coordination, technology and telecommunications help and more. For those times when you need helping hands, we are ready and available.
Advantage #6: Powerful Network
We all know one of the top reasons listings sell is networking. And, of course, networking with Executives of the highest individual productivity is the most efficient. With nearly 800 franchise offices around the world, you are never far from the power of REALTY EXECUTIVES and our strong network of professionals, properties and potential homebuyers.
Advantage #7: Training & Events
No matter what stage you are in your Real Estate career, we give you multiple avenues to better yourself, develop new and improved skills, or learn from those around you. Whether you want to advance your computer skills, learn new prospecting techniques, or trade marketing tips, share success stories and tap into the entrepreneurial spirit that has made REALTY EXECUTIVES the market leader for 40 years, we provide opportunities for you to gain that new edge.
Advantage #8: The Value of our Brand
An "Executive" is perceived to be more than just an "Agent" by both our customers and the industry-at-large. It is our brand. We are perceived to be more experienced, better negotiators, highly skilled and able to sell homes faster. We believe there is no greater sales tool than a logo that stands for integrity, character, trust and experience. And our Executives benefit from this reputation of excellence.
Advantage #9: United Marketing Efforts
You'll personally benefit from our strong, united marketing efforts, including leads from our world-class website. Our Australia and regional unified marketing programs, combined with your local marketing efforts, help elevate your reputation while likely generating leads for you through prominent print and internet advertising. Even more importantly, your advertising calls go directly to you.
Advantage #10: Cutting-Edge Technology
REALTY EXECUTIVES is on the cutting edge of technology, so hopefully you can enjoy more free time with your family when you work more efficiently with our technology tools.
BECOME AN EXECUTIVE
Put these advantages to work for you today!
You have served your apprenticeship and it's now time to promote yourself from "Representative" to "Executive". A Realty Executive.

Interested in joining our team or want more information?
Please contact Keith Howes.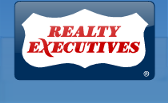 Address: Suite 2, 15-21 Collier Road Morley, WA 6062
Postal: PO Box 703, Morley, 6943
Phone: (08) 9228 3055
Mobile: 0409 103 721

Fax: (08) 9275 7211
E-Mail: khowes@realtyexecutives.com.au