Sell your home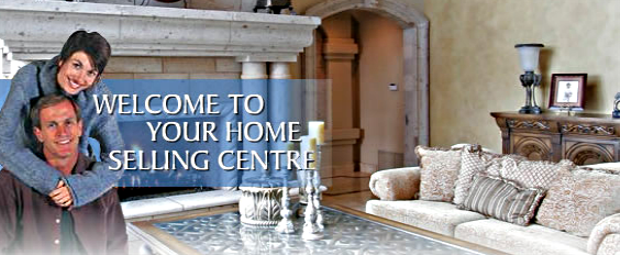 Get a Free Home Value Analysis



Want To Find Out What Your Home is Worth?





Now might be the perfect time for you to sell or rent your home. Contact us today for a free Home Value Analysis.
Thinking About Selling Your Home?



In many markets around the globe, now is a great time to think about selling your home! You might be surprised to find traditional equity home sales have increased in a variety of markets. Coupled with historically low interest rates this might be the perfect opportunity to move up or think about buying that vacation property.
Whether you are a seasoned home seller or a first-time home seller it is important to arm yourself with the right information given today's real estate environment. Our Executives are here to help you clearly define your goals and make sound decisions for your finances and family. Realty Executives is here to help guide you along the way. Our goal is to help you sell your home in the shortest amount of time, for the most amount of money, with the least amount of stress and all the while keeping you well-informed and empowered throughout the process.
First Steps…
1. Determine if now is the best time to sell
There are many factors that come into play when deciding if now is the best time to sell your home. Our Executives can educate you on what the current market conditions in your area look like, from the current listing count, to the number of traditional sales, distressed sales and new home sales in your area, as well as builder permits and inventory supply data. Examining how this information fits in with your unique timeline, financial goals and your property equity will help you answer the question, "Is now the right time for me to sell?"
2. Identify an Executive
Once you have decided that you are ready to sell, carefully selecting an Executive will save you time, money and hassle. This is the time to ask a lot of questions. Finding an Executive who specializes in your geographic area and has experience listing and selling homes in your price range is important.
3. Determine List Price
Pricing your home correctly is a decision that you and your agent will make together after doing market research. Pricing your home correctly is the key to attracting potential buyers to view your home, while making sure your financial interests and timeframe are supported. Our Executives can help you achieve that balance.
4. Merchandise and Stage the Property
Even in a low-inventory market, would-be buyers can end up viewing dozens of homes, many times all in the same day. How will your home stand out? Making the right first impression, whether in photos posted online or during an in-person viewing, is crucial. Our Executives can make recommendations about maximizing your homes living space, enhancing natural lighting and utilizing your home's décor to highlight its best assets.
5. Market the Property
Once your home is ready to be shown, it's important to give it the most exposure possible. Working with one of our Executives you will provided with a customized marketing plan that works to target the right buyers for your home.
Once your property is priced and marketed effectively, our Executives can help you navigate and negotiate offers leading you towards accomplishing your home selling goals.
Visit the "Our Executives" or "Our Offices" links to start looking for the right real estate Executive to help you with your home selling or buying needs.